FAQ
Here are some questions we're getting a lot of. If you don't see your question, head over to the azFitment Help Center and ask there.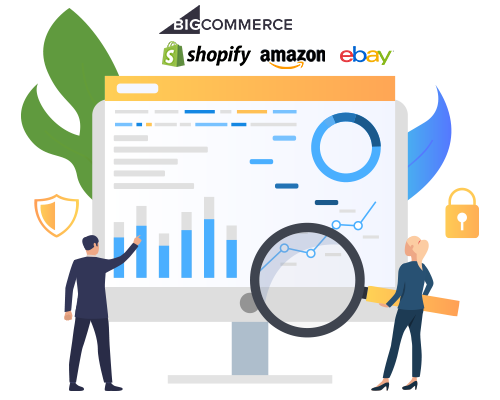 What do clients need to know about the Sign-up term?
In regard to the initial sign-up fee, monthly billing cycle can be selected which is auto-debited from the credit card after the completion of each month. However, the user can cancel the subscription at any point of time after sending across a proper cancellation request. We would also like to know the reasons which are forcing our clients to leave so that we can make arrangements, accordingly.
What has been azFitment's Frequency and Quantity of Fitment Communication to Amazon / eBay / Walmart?
Over the past few years i.e. from 2015 and beyond, azFitment has communicated over 800 million parts and even original fitment to Amazon & eBay & Walmart.
How much time does it take to communicate fitment to Amazon?
It might take up to a 48 hour to a week for newly supplied fitment data to be matched to existing Amazon items.
What is the nature of this service offered by azfitment and how does it work?
Clients are immediately provided access once they signup for initial free month. Which allows them to load existing Fitment data and test the tool. If you feel confident and continue journey with azFitment you have to Signup one of our subscription plans.
How to Register the Brand Code with the AAIA (automotive aftermarket association)?
Clients must first register their brand code with the Auto Care Association before sharing fitments with Amazon (AAIA). We will help you complete the registration procedure. For brand registration please contact us [email protected]
Can I start without Brand Code?
You may begin without a brand, but you will not be able to submit your fitting to Amazon. As a result, we recommend that you begin without a brand and then register your brand afterwards.
Will a Month-Old Compatibility Check Suffice?
It won't, and it shouldn't, either. First and foremost, it is critical to recognize that vehicle standards change regularly, necessitating the management of fitment compatibility as a continuous and recurring activity.
How Often Should distribute my Fitments to Amazon or eBay or Walmart be processed?
To be more specific, there is no restriction to the amount of Fitments or the frequency with which updates can be transmitted to Amazon or Walmart. For eBay they have some limit around 200K but we have solution of that problem too. Actually, we hand up responsibility of the fitting submittal to you. You can submit to Amazon once you feel everything I've arranged is complete. We will email you an acknowledgment along with an Amazon process report after Amazon has accepted your fitting. For eBay it will happen immediately. For Walmart it will take up to seven days.
How long does it take for Amazon / eBay / Walmart to officially publish the Fitment Data alongside client listings?
Amazon: Actually it depends on the traffic of amazon. As per our experience it will be publish maximum within 3 to 4 days. In worst case it will take a week or more. We suggest to open ticket at our end, if fitment won't publish after seven days.
eBay: Fitment will update immediately.
Walmart: Its upto 5 days for walmart.
Do Clients need to save the processing reports from Amazon?
azFitment will send processing report automatically once your file has been processed successfully.
What kind of Customer Support is Available?
You may open support ticket from azFitment or send an email to us on [email protected] . We will try to resolve your issue within 24 to 48 hours. For pro & eCommerce customer we have high priority in support.